Super lightweight & hypoallergenic earrings
These earrings are crafted with the highest attention to detail so that they are super light, hypoallergenic, comfortable and secure to wear. A continuous line drawing that extends seamlessly from the body of the earring to become the earring hook.
material: 100% hypoallergenic raw stainless steel
size: Approx. 27 x 60mm (1.06 x 2.36 inch)
You can choose from hypoallergenic raw stainless steel or 22ct gold plate Bosket earrings.
This is a once-off early release of one design from the 2017 Collection to be launched in August 2017.
Designed and Made in Australia
Designed and made in Melbourne, Australia by award winning studio inSync design (Iris Saar Isaacs)
For over a decade I have been making contemporary jewellery by hand from the comfort of my cosy Melbourne studio. Having previously studied graphics, silversmithing and sculpture, inSync design allows me to continually push boundaries while exploring new ideas and methods.
I am inspired by women who have a self-possessed sense of style, embracing the off-beat and seek originality. They take pleasure in expressing themselves though inSync's distinct signature style, clever construction and organic forms.
inSync design jewellery is ultimately made for all of the wonderful originals out there.
Iris Saar Isaacs
inSync design Founder, Designer & Maker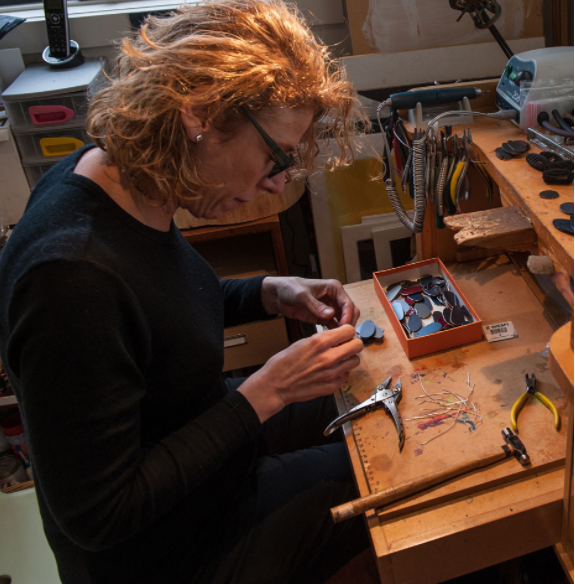 Featured Victorian Designer, Festival 2017
Iris Saar Isaacs (inSync design) is the featured Victorian designer for Australian Design Festival, 2017